André Meyer
Wheelie Bin Storage A Secure and Clean Solution
Wheelie Bins Everywhere!
Sick of those unsightly plastic bins parked in the corner of your section or out the front of your home?
How do you secure and store those plastic bins that everyone must use if they wish to have their local council collect the garbage or recycle rubbish?
Time to invest in a HUNA's Wheelie Bin Storage Shed.
Wheelie and recycle bins can be securely stored, out of sight, out of the reach of thieves, arsonists, drunks, moreover those annoying roaming dogs.
In 2017 Auckland Council revealed it received about 7600 reports of stolen or missing bins every year. The cost to rate payers is close to $450,000. In Christchurch, Council staff said in 2016, about 100 people were being billed for replacement bins every month and in 2014, 2800 bins were reported stolen.
The Christchurch Council quote on their web site, "If your bin is stolen from private property there will be replacement charges applied":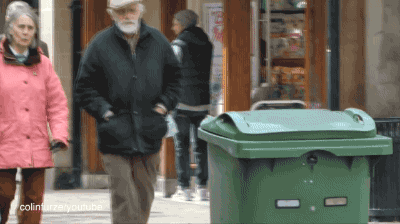 Amount (inc GST) Details $109.00 80 litre bin $120.00 140 litre bin $132.00 240 litre bin
So secure your wheelie bins.
Keep them out of sight along with containment of those foul odors.
HOT Wheelie Bins!
Hard to believe but people, I assume drunken high-jinx, set fire to the garbage inside wheelie bins.
It goes without saying., this can be very dangerous. Another good reason to secure those plastic garbage bins.
Securing your Wheelie Bins from the weather, especially the wind. Have you every had to chase your bins around your section or down the road? A Wheelie Bin Storage Shed will secure your bins on your property, stop the lids banging in the wind and remove their unsightly look.
Hideawayz wheelie bin storage sheds can manage 2-bin or 3-bins, up to 140l or 240l.
HUNA's Wheelie Bin Storage Sheds are not made of timber, they are made from quality powder coated aluminum. Unlike a wooden cover, Hideawayz sheds do not need painting and will last a life time in New Zealand's climate. Guaranteed to look like new in years to come.
#wheeliebinstorage #wheeliebincover #plasticbinshed #securewheeliebins #WheelieBinShed #wheeliebinyellow #wheeliebinblue #wheeliebinred #3binwheeliebinstorage #2binwheeliebinstorage #wheeliebintheft